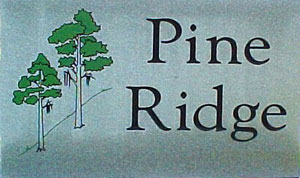 Welcome to our exclusive website dedicated to Pine Ridge Estates! The Pine Ridge Estates community is comprised of approximately 547 single family homes with home sites ranging from 1- 10 acre lots. Located within two miles to the Gulf of Mexico makes this community extremely desirable, especially for those seeking larger lots. Reminiscent of a rustic small farm neighborhood, with winding roads, tall oaks and large pine trees, and natural, residents of Pine Ridge Estates enjoy one of the most convenient locations in the near North area of Naples, along with the freedoms associated with a non-gated community neighborhood.

Driving throughout the Pine Ridge community, residents experience a sense of what old Florida embodies – a rural sensibility, larger pieces of property, and a varied array of homes. Homes range from large Mediterranean estates to smaller block homes built in the mid-1960s. Pine Ridge boasts several horse farms, along with other small farm-type properties. Residents enjoy cultivating large vegetable gardens, biking throughout the large neighborhood, and interacting with neighbors and friends.

Located in North Naples, Pine Ridge Estates is close to everything one would want. All within 2 miles you'll find the Waterside Shops, Restaurants, Mercato, Beaches, high end Hotels...the list goes on! Most of the residents living in Pine Ridge Estates enjoy the l+ acres lots that come with living in Pine Ridge Estates, enabling them to have the privacy that they want. It's also the perfect spot for someone seeking an equestrian estate!